I've recently been introduced to the concept of "designer toys."
The description, as found on the site
vinylnation.net
:
The vinyl toy -- which is also commonly referred to as a "designer toy" -- began in the late 1990s in Hong Kong by an artist named Michael Lau. A vinyl toy is essentially a blank, three-dimensional canvas that is then painted and given a unique design by various artist. The blank vinyl toy can be found in a countless number of shapes (humans, animals, imaginary creatures, etc.), and some artist even sculpt additional pieces onto the toy before painting them.
I've seen these things around in various comic book and hobby store, but (as you can probably guess) I didn't really become interested in them until Disney got involved.
During my most recent trip to Disneyland we came across a display of these creations in one of the stores (we later noticed them in other stores as well). I instantly fell in love with some of the designs and wanted to buy them.
One problem. You can't decide which ones you get. They come sealed inside a box (and inside a foil bag inside that box). Basically you buy a box and hope you like what you get.
You might think that would would discourage me from getting one. What if I ended up with one I didn't like? However, it only made it more interesting, and a bit more addictive.
Long story short: Now I have 7 different models. They are each 3' tall and are lined up along the top of my computer monitor.
That's a lie. They also sell blank ones that you can take home and paint for yourself. I got one of those too. Since I have them all on my desk at work, I figured, why not make a Googley Mickey? So I did.
Just to give you an idea of what I'm talking about... this is what the blank ones look like: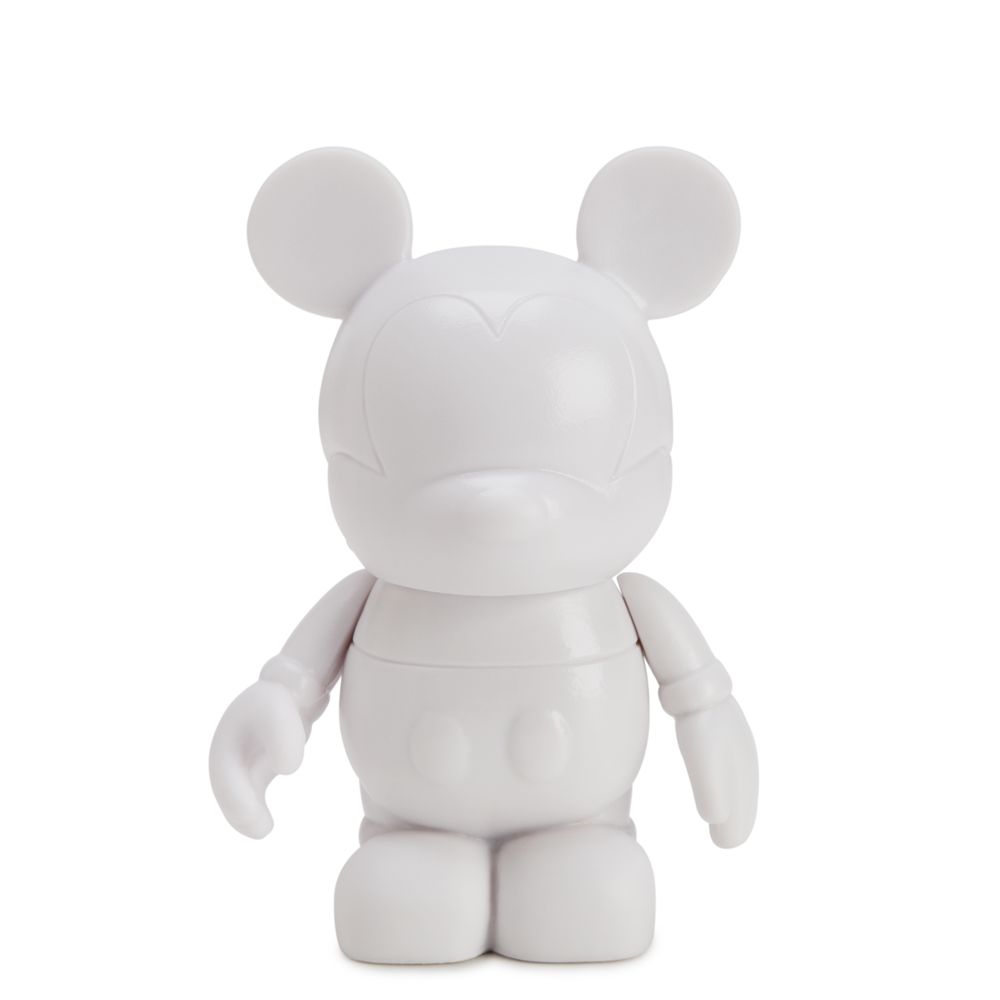 And this is what some of the artist-designed ones look like:
You can see the rest of them (past, present, and future series) at
Vinylnation.net
.
Anyway, over the past couple of days I've been entertaining myself by designing and painting my Google Mickey. Here is the result:

The body is made to look like the Google Android character, and the front of the head contains logos from Gmail, Google Talk, Chrome, and Google Earth. The back of the head references Google Maps, Google Desktop, YouTube, and Google Labs.

The finished product turned out a little sloppier than I would have liked (it's hard to work with acrylic paint and brushes that are not quite fine enough), but I had fun doing it and the people at work seem to be enjoying it so far.




Yeah... since my sister is still bitter that we didn't throw her a engagement party (or really celebrate her engagement in any way), she made sure that Joseph and his new fiance Laurel got one. There was wine and pasta and wherever there is wine and pasta I'm a happy camper.
They had it at my sister's husband Danny's parent's house. The same place they'd had their wedding. For some reason my sister has been spending more and more time trying to get our two families to intermingle, something that my family doesn't particularly care to do.
My aunt and brother Jacob and I rode up together, surprising everyone by bringing Silas (my dead cousin's son who we're watching for a few days). He had fun exploring their giant yard.
When we recieved the invite it was strongly suggested that antendees bring gifts for the happy couple. Specifically the couple was interested in antiques and earth friendly, recycled, or repurposed gifts. This is great, but we had to laugh because we know my little brother and we know he doesn't give a shit about any of that stuff. If his new wife can get him into being more ecologically responsible I'm all for it... it's just funny to think about.
So, in keeping with that theme (and as well as our own personal themes of "who the hell has engagement parties?" & "who the hell asks for engagement gifts?") Jacob and I went to Goodwill on Saturday morning to see what we could find.
I ended up getting them a piggy bank that looked like it was hand painted by a 2nd grader. It just had paint eveywhere and said "Girls Rule" on one side. Also, there was no plug in the bottom, which shouldn't be a problem as they don't have anything to put in it anyway. Just to not be a complete asshole, I also hid a movie gift certificate inside.
Jacob didn't really care about being an asshole. He got them a rawhide dog treat shaped like a cigar ("It's made of recycled materials! It used to be a pig!"). Not thinking that was enough, he also got them a 12" tall music box made of a wooden base and a bell jar with with a bouquette of dusty fake orange flowers with a dead butterly that had one bent wing perched on the top. It played the most hauntingly depressing version of "Fly Me to the Moon" I've ever heard.

The gifts went over well in that my brother and his fiance appreciated their irony and that everyone else at the part thought there was something wrong with us. For some reason they didn't think we were taking this marriage very seriously.

I should mention here, that I absolutely love Laurel and think she and my brother are really good together. The problem here is the same one I had with my sister's marriage. They aren't thinking clearly and preparing themselves for what's in store. He works part time at Starbucks and she works part time as a nanny. Neither of them have finished school or saved any money. I don't know why they don't listen to me on these matters. Everthing I predicted would happen to my sister and her husband happened to the tune of moving 8 times in two years due to lack of ability to pay their bills. (They're currently living with my parents... again.)

Anyway, there's only so many times I can tell them they're being stupid.

I haven't decided if I've reached that number yet.

Other interesting things that happened at the party:

I got to see some cousins from my dad's side whom I hadn't seen in a while (because my grandma basically banished them when my aunt divorced my creepy uncle Joshua). It was good to see them.

My creepy uncle Joshua was there, making conversation with my brothers female church friends and complimenting and squeezing my muscles... I was like [don't touch them] and kept the baby away from him all night.

Silas somehow managed to get his entire upper body in the raised fountain.

Some deer emerged from the woods to join the festivities.

My sister's mother-in-law gave Laurel some antique napkins or something. "They were hand-stitched by my great grandmother and have been passed down from generation to generation." Again, this was my sister's mother-in-law... as in... not related to Laurel at all. Since when do people pass down family heirlooms to their son's wife's brother's fiance?

Also, I broke a chair and a wine glass. The chair had a canvas bottom, and as I was eating dinner Silas climbed unto my lap and we both went through the bottom of the chair. The wine glass broke when, for no reason at all my hand just decided it wasn't intersted in holding onto it anymore and fell to the deck. My theory is that since the glass was empty at the time my hand was like, "What's the point???"

Anyway... I did actually enjoy myself, so I'm glad.
I mean... it wasn't anthing spectacular, but what can you expect for a party thrown by two part-time minimum wage earners?
In addition to what is mentioned in the article below, I know a bit more about how the confession went down.
The victim (a friend of Mark's teenage daughter) told another friend what had been going on. This other friend told her own parents who then told the victim's parents. The parents took the victim to the police station to file a report. Mark was at the station that day (since he's a cop), and when they saw him they got scared and decided to come back another time to file the report. Well he saw them there that day and knew something was up.
After work that night he went home and told his wife what had happened. I'm not sure what happened that night, but I do know that he stayed there in the house that night, and the next morning his wife went out to get her nails done (presumably leaving him at home with the kids... but I don't for sure). While she was gone Mark got a call from his boss at the station asking him to come down and finish filing some paper work for a case he was working on (oddly enough a sexual abuse case). When he got to the station they arrested him.
He now sits in solitary confinement for his own safety because as a sex abuser, a child abuser, and a cop the other criminals hate him three times over.
His parents are refusing to post bail, and they do not want the lawyers to try to get him an easier sentence. I think my aunt has always been kind of upset by the way her creepy brother was handled by their parents (they continually helped him out and made excuses for him) and she refuses to treat her son the same way, for his own good. I have to agree with her. Blood is thick, but what's wrong is wrong.
Anyway,
here
's an article about the court procedings.
So the judge says they have reason to believe that there may have been more victims. This doesn't surprise me, actually. It's pretty common knowledge that people who do this kind of thing do it over and over again. The victim in this case was one of his daughter's friends, which was pretty risky. He has to have known that the girls would talk to each other... that is, unless he had some sort of control over his daughter to keep her from talking. Granted, I could be jumping to conclusions.
I just recieved the following text message from my brother regarding a cousin on my dad's ultra-conservative side of the family:
"Mama just got an email from grandma. Mark has been arrested for, and confessed to two counts of child molestation, one of sodomy. We don't know which kids."
So. Yeah. Disgusting. Vile. Horrific.

Mark is 36 years old, I think. He's married with 4 kids (two pre-teen daughers, and twin boy and girl who are probably in 1st grade or so). He's a cop and the son of a pastor and former missionary.
I guess that if there is any sort of silver lining here it's that comparitively, this is just one more sign that my gayness might not be as bad as they'd all thought it was.
Poor pennance, though.
Posted via LiveJournal.app.
Current Location:

Home

Current Mood:

Shocked
Now you may remember about a week ago I started having computer issues in which for no reason at all my computer would just start entering plus signs or "Enter" in any and all type fields.
I tried replacing the keyboard, unplugging the keyboard when it happens, filing tickets with our tech people, and even speaking with tech on the phone and online.
After running virus scans, and various other disk checks, we still couldn't figure out what the problem was...
Well today I figured it out! If you take a close look at the above picture and look between my monitor and my phone on the left, you'll see the problem.
Here's a close-up shot of the problem.
:-/
Extra number pad is now officially unplugged...
Before we get started... here's a quick picture I took of my desk at work:
++++++++++++++++++++++++++++++++++++++++
++++++++++++++++++++++++++++++++++++++++
+++++++++++++++++++++++++++++++
as if I was holding down the shift and +/= key.
I restarted my computer and it seemed to have fixed it.
Today it started doing the same thing with the Enter key... it was just hitting enter constantly whether I was using the keyboard or not.
Figuring there was something wrong with the keyboard I went over my nearest "Hardware Depot" and got a new keyboard. As soon as I plugged it in though, the same problem started up again.
I called our tech team at work and explained my problem to them. The tech guy was just not understand what I was saying to him, and he continued to ask the same questions over and over again.
Finally he had to hang up so he had me run a virus scan and he would IM me later.
Just to give you an idea what kind of frustration I was dealing with here is a completely unedited snippet of my IM conversation with the tech guy:
Tech Guy: Yeah, benjamin
it seems that the problem is with the keyboard only

Benjamin: I replaced the keyboard and it was still doing it

Tech Guy: I suggest you to try with a different keyboard
if it is working fine, then we figure out that the prob is with the keyboard
inorder to replace the kayboard, you need to walkin to the local techstop

Benjamin: Ok... I already replaced the keyboard
and it still happened with the new keyboard

Tech Guy: when was that? now?

Benjamin: today before I called you

Tech Guy: but still you have the same problem?

Benjamin: I had the problem yesterday, and it went away when I restarted. Today it happened again so I firgured somethign was wrong with the keyboard. I replaced the keyboard, and when the problem happened again, I called you

Tech Guy: ok

Benjamin --- Slams head on keyboard
Yesterday out of nowhere my computer at work just started making me type plus signs in everything I tried to type. Every field I tried to type in would just fill itself with ++++++++++++++++++++++++++++++++++++++++
This means that if you sponsor me (by going to
tinyurl.com/BenAIDSwalk
) you will be entered into a drawing to win one of the following prizes:
1st Prize: Google branded
Solio
solar charger ($100 value)
2nd Prize: Google Bag-o-schwag
3rd Prize: Google branded Beach towel
Tickets are "sold" in $1 increments, but you can get 6 for $5, 14 for $10, 30 for $20.

The drawing will be held on 7/20/09

All proceeds go to the SF AIDS Foundation.

Just go to tinyurl.com/benaidswalk to make your donation, and then let me know if you would like some raffle tickets.

Thanks!

Recently my SF AIDS Walk team at Google has started offering raffle tickets to people who donate to our team.
Wayne Allwine, voice of Mickey Mouse for 32 years, dies

May 20, 3:30 PM (ET)

LOS ANGELES (AP) - Wayne Allwine (AHL'-wine), the actor who voiced Mickey Mouse for more than 30 years, has died.
The Walt Disney Co. says Allwine died Monday of complications from diabetes. He was 62.
His wife of 20 years and the voice of Minnie Mouse, Russi Taylor, was by his side.
Allwine has voiced Disney's main mouse since 1977. He joined the company in 1966 when he took a job in the mail room and went on to work in the sound effects department, where he began trying his voiceover talents.
He won an Emmy Award in 1986 for his sound editing on the NBC series "Amazing Stories."

(You can read more about his career in this article from Jim Hill Media.)
aidswalk.net/sanfran
], hover over "Take Action", click "Sponsor a Walker", and search for "Benjamin Smith." Every little bit helps, so pass this link on to your friends too!
For 22 years, AIDS Walk San Francisco has evoked a powerful outpouring of public support. This year, please join me in making a meaningful difference in the lives of people struggling with HIV and AIDS. This is my 1st year participating in AIDS Walk San Francisco and I have set a goal to raise $500!

In this year when clients need so much and resources are tighter, I am asking you to reach deeply into your heart and consider making a gift to help cover for those who are unable to give this year. I am set on surpassing my goal this year—Please sponsor me today by clicking the link below to visit my AIDS Walk fundraising Web page! The website is secure and all donations are 100% tax deductible.

If you prefer to write a check donation, please make it out to "AIDS Walk San Francisco" and mail it the address below—including my name along with the check. Be sure to let me know that you have made the donation so I can properly thank you for your support! Mailing address: AIDS Walk San Francisco, P.O. Box 193920, San Francisco, CA 94119-3920

The fight against AIDS is not over! Did you know…
• Every 9 ½ minutes, someone in the U.S. is infected with HIV?
• Nationally, 1 out of every 5 people infected with HIV don't know it?
• There are over 25,000 people currently living with HIV in San Francisco?

The San Francisco AIDS Foundation has set new, bold and aggressive to improve HIV prevention in the Bay Area and help the rest of the country—and the world—learn from their example. The Foundation's comprehensive array of services, advocacy and outreach ensure that individuals get tested, know how to prevent infection, and that HIV-positive people receive the treatment they need.

The AIDS Walk is our community's single most powerful and enduring response to the AIDS epidemic. Thank you in advance for being as generous as you can and for joining me in this important cause!
Hey everyone! I'm participating in AIDSWalkSF this July 19th. I'd love to have you join me. If you can't join me and would rather sponsor me instead that would awesome. Just go to this site [